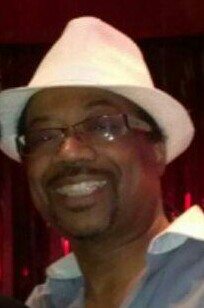 Thanks to all of you for the birthday wishes, you're all loved, much as I feel the love…
April has been an amazing month for me. My daughter and son-in-law, are expecting very soon, so grandpa Ross will be in the building.
April Highlights: Got to sing the National Anthem at the Warriors game before the first playoff game with Pure Ecstasy.
The next day at the Sweetwater Music Hall I was with the Ray Charles Project with friends and amazing vocalists Glenn Walters and Tony Lindsay. I've always been a fan of Ray Charles and it was a pleasure and honor  to sing with Glenn and Tony. This amazing band also consists of Dave Matthews, Dwayne Pate, Deszon Claiborne and others. If you haven't caught the show you should these gentleman, they are playing and singing some of Rays greatest hits.
That same week headed to Rodney Strong Vineyards to sing with Tony Saunders.  I might mention that Tony is presently working on a new CD "The Romance Continues" and I will be singing a song on the CD.  Also, on the CD will be Howard Hewett,  Bill Champlin, and David Foster.  Can't wait to hear this CD.
The end of April saw the  the passing of mother Batiste, Larry's mom.  I had the honor of singing in a choir with friends, I have not seen it almost 15 years.  What started out as a sad occasion, immediately turn to joy to see my old friends and have a chance to sing with them.
The last Friday of April provide me with a chance  to sing with Soulville a  corporate band based out of  Los Angeles, that also included  some of the Bay area's finest musicians.  Stupid fun was had by all, especially me, what a way to one of the end of the month.
Lastly, I got to celebrate my birthday with friends and family, this was one of the best birthdays I've ever had. Thanks to Rebecca, the love of my life for putting this together. And thanks again to all of you, for the outpouring of love, stay encouraged, and many blessings. 
Fred Ross