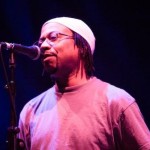 Just loaded new dates for the Month Of June.  Next several weeks will be very busy.  Gigs with The Fred Ross Project, Preston Turner, Vinyl, Tony Saunders & Jonathan Kort.  In early July a few shows in Japan with the one and only Pee Wee Ellis.
Check out the calendar at: http://www.fredrossproject.com/calendar/
A very special event this Sunday May 26th.  The Fred Ross Project will be at The Douglas Beach House show starts at 4:30, come on out and see us.